Buriram, Thailand (25 February 2019) – Ozz Negri concluded the 2019-2020 Asian Le Mans Series (ALMS) season on the podium with a run to third place on Sunday. The 4 Hours of Buriram saw the field of LMP2, LMP3 and GT machines do battle with championships and Le Mans auto-invites on the line at the Buriram International Circuit.
Negri and his co-drivers Francesco Piovanetti and Daniel Serra (who filled in for Alessandro Pier Guidi who was on duty in Austin for the WEC event weekend) shared the driving duties in the No. 51 Spirit of Race Ferrari 488 GT3.
The two-day event kicked off with two practice sessions preceding the final qualifying session of the season on Saturday. Hot and humid conditions taxed the Spirit of Race team during practice with relief and increased speed coming in qualifying – taking 1.974-seconds off the Ferrari's lap time and securing third on the starting grid.
Strategy became key on the 4.55km, 12-turn road course as multiple caution periods slowed down the pace of the race. Unfortunately, none of the cautions coordinated with the team's pit stop strategy and they were forced to make necessary pit stops under green flag running.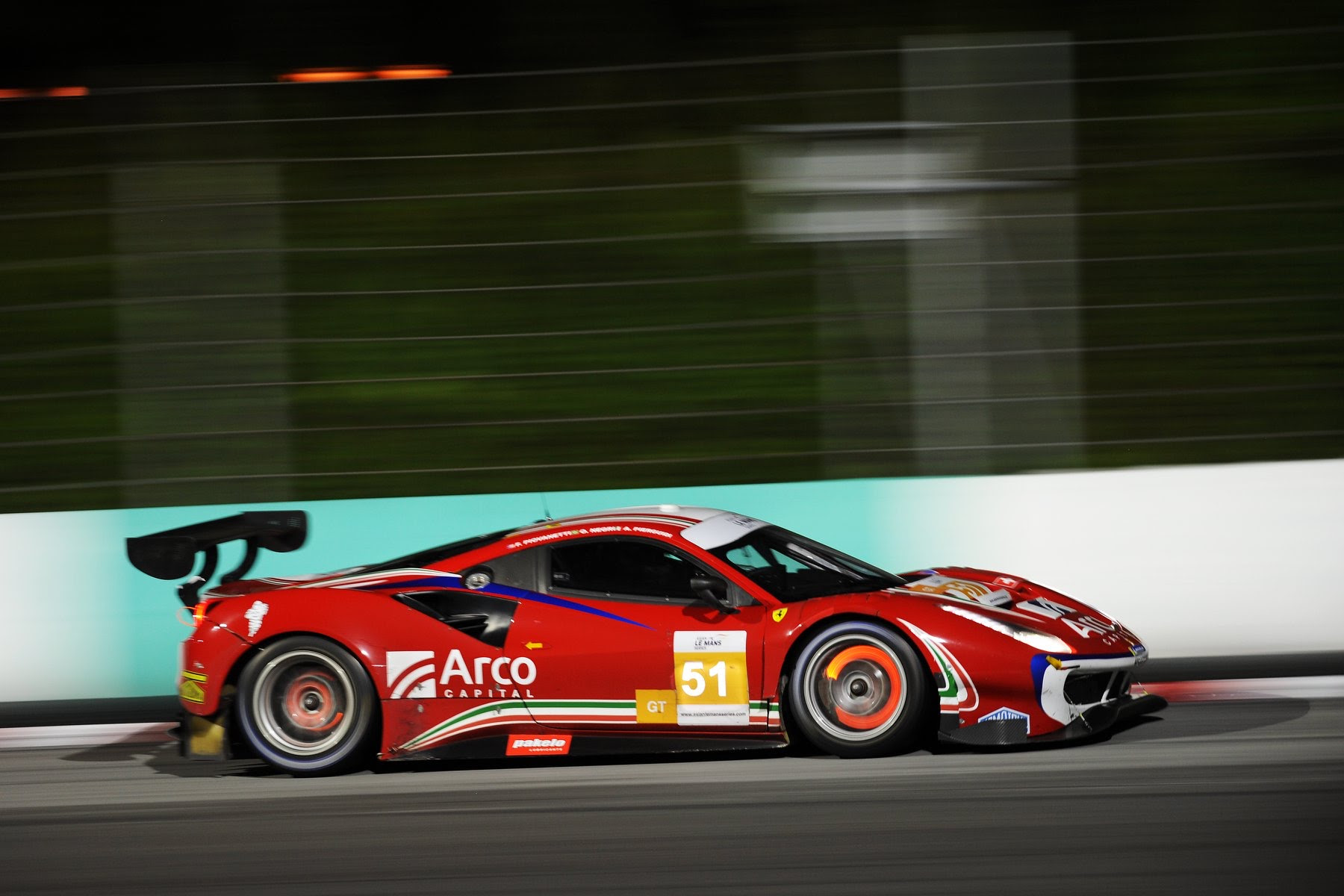 Taking on the closing stints for Spirit of Race, Negri had a late race fight in the final minutes which saw the Brazilian take the Ferrari across the finish line in third place.
"We took a gamble on strategy at the start of the race," said Negri. "It all seemed to be working to our advantage, but unfortunately they yellows didn't fall during our pit windows. Everyones effort at each race was great. It has been great to see the improvements that Francesco (Piovanetti) has made over the last few race seasons, but especially this one. It was a tough season and of course we would have loved to come out with the championship, but we will keep pushing."
Making stops in China, Australia, Malaysia and Thailand – the No. 51 Spirit of Race Ferrari 488 GT3 claimed third in the GT class championship. The entry never finished outside of the top four and scored three podium finishes in the four-race championship.