Sebring, Florida  (27 February 2020) – Experienced motorsports media veteran J.J. O'Malley has expanded his duties at Sunday Group Management, having  been appointed to the role of Trans Am Historian ahead of the 2020 Trans Am Series presented by Pirelli season. This weekend's season-opener at Sebring International Raceway marks the launch of Trans Am's 54th season as the series continues its resurgence.
In his role, O'Malley will research events in Trans Am history, celebrating highlight moments in the sport and connecting that history to the modern iteration of Trans Am for a range of feature stories as well as the ongoing "On This Day in Trans Am History…" series that is already a fan favorite on Trans Am social media as well as the gotransam.com website.
"Trans Am has a firm focus on the future, but we also recognize that the history of the championship is unlike any other in the sport," said Trans Am Race Company President John Clagett. "Trans Am is dedicating resources to cultivating that history, and with J.J.'s help we will not only be able to preserve the history but share it with the new generation of race fans."
Utilizing the Trans Am results database and archives, O'Malley will develop storylines and highlight the historically significant seasons, names and events in Trans Am history.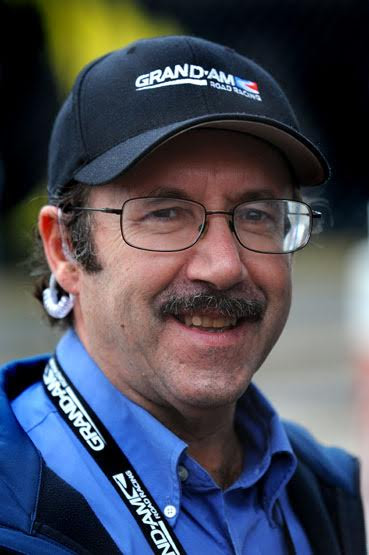 O'Malley brings his extensive experience as an author, journalist and media professional to the role. After serving as news editor for Chris Economaki at National Speed Sport News, O'Malley was the assistant sports editor at the Pocono Record for six years before spending 33 years with ISC/NASCAR with roles at Homestead-Miami Speedway, ISC Publications, GRAND-AM and IMSA as well as 14 years as Director of Communications at Watkins Glen International.
O'Malley recently completed the second volume to follow up his 2010 seminal work for David Bull publishing: "Daytona 24 Hours: The Definitive History of America's Great Endurance Race."
"I am very excited to be expanding my role on the Sunday Group Management team as historian for the Trans Am by Pirelli Series," said O'Malley. "One of the first sports car races I covered as a reporter was the Trans Am at Pocono International Raceway in 1976. It was a three-car battle, with Hurley Haywood sprinting to the checkered flag to beat Al Holbert and George Follmer, who were slowing for Turn 1.
"Since then, I worked many Trans Am races as Director of Communications for Watkins Glen International, and even carried a fire extinguisher over the wall as part of Irv Hoerr's pit crew in a race in Addison, Texas. I'm impressed by the series' comeback in recent years. It has a great group of drivers with exciting and affordable racing, continuing the legacy of the golden years of sports car racing."
The role builds on O'Malley's contributions as part of the Sunday Group Management content development and advance media outreach team of the Indianapolis-based firm.
"This is a role that is just perfect for J.J. given his experience and encyclopedic knowledge of the sport," said Matt Cleary, President, Sunday Group Management. "We've been fortunate to have him as part of our team since 2017 and this is an exciting new role that will generate a tremendous amount of benefit for our client."
A leader in motorsports communications, Sunday Group Management has developed a client roster that includes series clients Trans-Am presented by Pirelli and the Battery Tender Global Mazda MX-5 Cup as well as teams, sponsors and drivers in International Motorsports Association (IMSA), IndyCar, SRO World Challenge, Menards ARCA East and American Flat Track competition.