Shank Racing's longtime partner, Rocky Fork Company, launched the At Speed Podcast presented by Rocky Fork Co. in January.  The podcast, which is hosted by Ohio sports reporter Tim May and Meyer Shank Racing's co-owner Mike Shank, dives into in-depth and lighthearted conversations about the biggest happenings in Motorsports.
This podcast leaves nothing out, from exploring the team's first full season INDYCAR campaign and it being put on hold due to the COVID-19 pandemic to how Mike Shank's first loan he took out to buy his first race car – a n Austin Healey Bugeye Sprite.
The latest series of episodes highlights Meyer Shank Racing's top five influential people, hand-picked by Mike Shank himself. Listen in to hear how, Brian Bailey (Rock Fork Co. Owner), Ozz Negri (OG MSR driver), Jack Harvey (current MSR INDYCAR driver), Jim Meyer (MSR Co-owner / SiriusXM CEO) and AJ Allmendinger (MSR's Rolex 24 Champ) have all had an impact on developing Meyer Shank Racing into what it is today.
Episode 9: Brian Bailey: KeySponsor Gives Insight About Meyer Shank Racing
Meet Brian Bailey, Owner of the Rocky Fork Company – Ohio's premier commercial landscaping and fencing company. The partnership between Bailey and Shank started at none other than Mid-Ohio Sports Car Course. But how did Brian Bailey get truly hooked? When Mike Shank asked him to be deadman.
LISTEN: https://www.youtube.com/watch?v=RxXozmVOIck&t=209s
Episode 10: Ozz Negri, Rolex 24 At Daytona Champion
If 14 years as a Meyer Shank Racing driver doesn't count as an influential person to the team, then nothing does. Racing Prototypes and GT cars, winning the 2012 Rolex 24, starting and finishing at the 24 Hours of Le Mans, winning the 2016 Petit Le Mans which also marked MSR's 200th Prototype start – Ozz Negri was a part of MSR history and continues to be a part of the team even to this day.
LISTEN: https://www.youtube.com/watch?v=Mrf1ILecDXA&t=6s 
Episode 11: INDYCAR driver, Jack Harvey is Ready to Start Racing
A partnership between team and driver that was never meant to be and all thanks for Fernando Alonso. From 2017 to today, Harvey has made Mike Shank's long time dreams come true: to go IndyCar racing. Having scored his first IndyCar Series podium finish just 12 races into his IndyCar career, the relationship between he and MSR is just beginning.
LISTEN: https://www.youtube.com/watch?v=J-Gu9–EpeY
Episode 12: MSR Co-Owner and SiriusXM CEO Talks Racing, Relationships
From sponsorship to ownership, Jim Meyer & SiriusXM joined MSR in 2017 for the team's Indianapolis 500 debut. Fast forward one year and Jim Meyer becomes co-owner of the newly named, Meyer Shank Racing. Meyer is a midwest guy at heart who is a true IndyCar fan. But it's his business savvy side that has had an incredible impact on the business side of MSR – one which Mike Shank says saved the team during the COVID-19 crisis.
LISTEN: https://www.youtube.com/watch?v=opFc2rhpE0s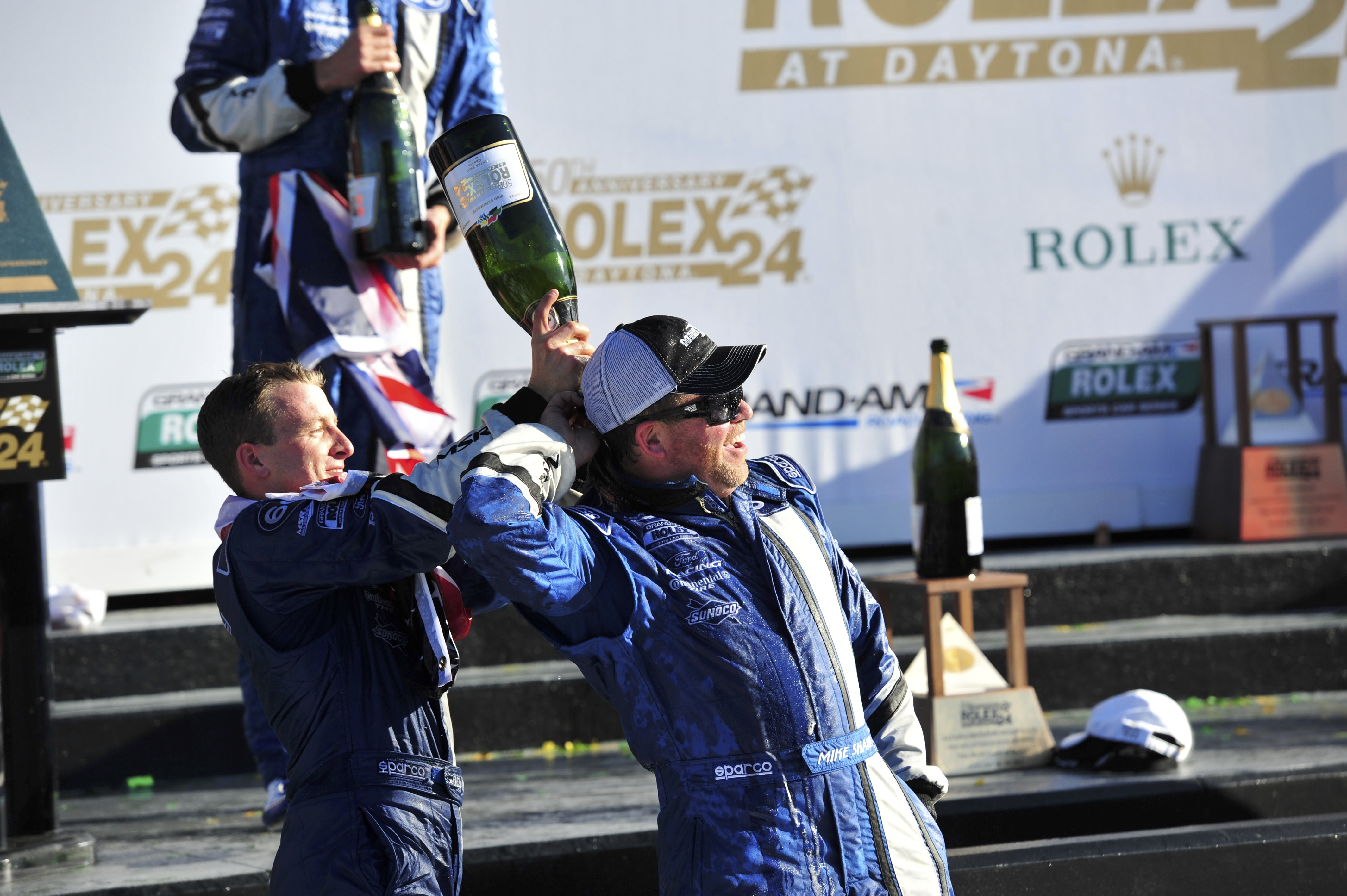 Episode 13: AJ Allmendinger and the Rise of Meyer Shank Racing 
A staple on MSR's driver roster for the Rolex 24 At Daytona – 14 in counting – AJ Allmendinger has formed such a relationship with not only the team, but with Mike Shank that he considers him family. One reason that Mike Shank kept bringing back AJ: Loyalty. Through ups and downs over the course of those 14 years, Allmendinger kept coming back and to this day, Mike Shank wants to get him in a full season seat in IMSA.
LISTEN: https://www.youtube.com/watch?v=YLqhRGj3l10
You can listen to the rest of the At Speed Podcast Presented by Rocky Fork Co. episodes on iTunes or Spotify.
Listen via iTunes: https://podcasts.apple.com/us/podcast/at-speed-auto-racing-with-michael-shank-and-tim-may/id1495284136
Listen via Spotify: https://open.spotify.com/show/5EfJVo6b15D0dmc4zrTKRP