Siegel to replace Balogh in the No. 30 Airbnb Ligier 
Indianapolis, Ind. (11 September 2023) – Jr III ("Junior-Three") Racing will head to Indianapolis Motor Speedway (IMS) this weekend with two IMSA WeatherTech LMP3 entries for the penultimate round of the IMSA WeatherTech SportsCar Championship.
Jr III Racing's full time entry of the No. 30 Airbnb Ligier JS P320 currently sits third in championship points standings with Jr III Racing regulars Garett Grist and Ari Balogh.
The No. 30 line up will be updated for the IMS round, with Nolan Siegel rejoining the team as Balogh attends to a family matter.
Siegel raced with the team in 2022 as part of the endurance lineup, and has twelve starts at IMS in open wheel competition in USF 2000, USF PRO 2000 and most recently Indy NXT. The California native's highest finish at the famed track is second, which he scored in 2022.
"I'm really excited to be back with Jr III," said Siegel. "We had a lot of good times last year and it's an amazing group of people. I'm really looking forward to working with everyone again. I've done a lot of laps at Indy and it's always a special experience crossing the yard of bricks. Doing it with Garett and all the guys and girls at Jr III will make it that much better!"
Grist is no stranger to the track, having seven starts under his belt at the historic Indiana track. The Canadian has two fourth place finishes, two fifth place finishes, two sixth place finishes and an eighth place finish at IMS.
"I'm very excited to compete at Indy again," said Grist. "Indy is such an iconic track from entering through the tunnel to seeing the pagoda, and the bricks. I do think that Indy is a different track than what we are used to in IMSA. I hope that it leads to good racing, especially if we can draft. I'm excited to get back on track and hopefully get back to dominating the speed charts this weekend."
The No. 30 Airbnb team has scored two second place finishes this season at Watkins Glen International and Canadian Tire Motorsports Park. Most recently the team fell victim to a penalty early on at Road America that ultimately landed the No. 30 Ligier just short of the podium with a fourth place finish.
Joining the No. 30 Ligier will be its sister car the No. 29 Wing S2 Cyber Ligier JS P320 piloted by Bijoy Garg and Guilherme de Oliveira.
Garg currently competes with Jr III Racing's VP Racing SportsCar Challenge (VPRC) series where he currently holds the championship points lead in the LMP3 category. Most recently Garg won back to back races at VIRginia International Raceway in VPRC. Garg made his IMSA WeatherTech debut at Road America in August, but unfortunately an incident left the car undrivable and the team did not finish the race. Garg, who also competes in USF PRO 2000 has eleven starts with a high finish of seventh at IMS.
"I think we are in a really good spot going into Indy," said Garg. "We had a very good test at Indy and I think I drove pretty well at Road America. We were in line for a podium but our race ended early with contact. I think we can do well and that was encouraging as far as our pace and we are looking to get a win this time out. I fortunately do have some seat time at IMS in an open wheel car, so I'm pretty familiar with the track. I think Indy is a bit easier to get up to speed on and I think the multiclass racing will be fun there."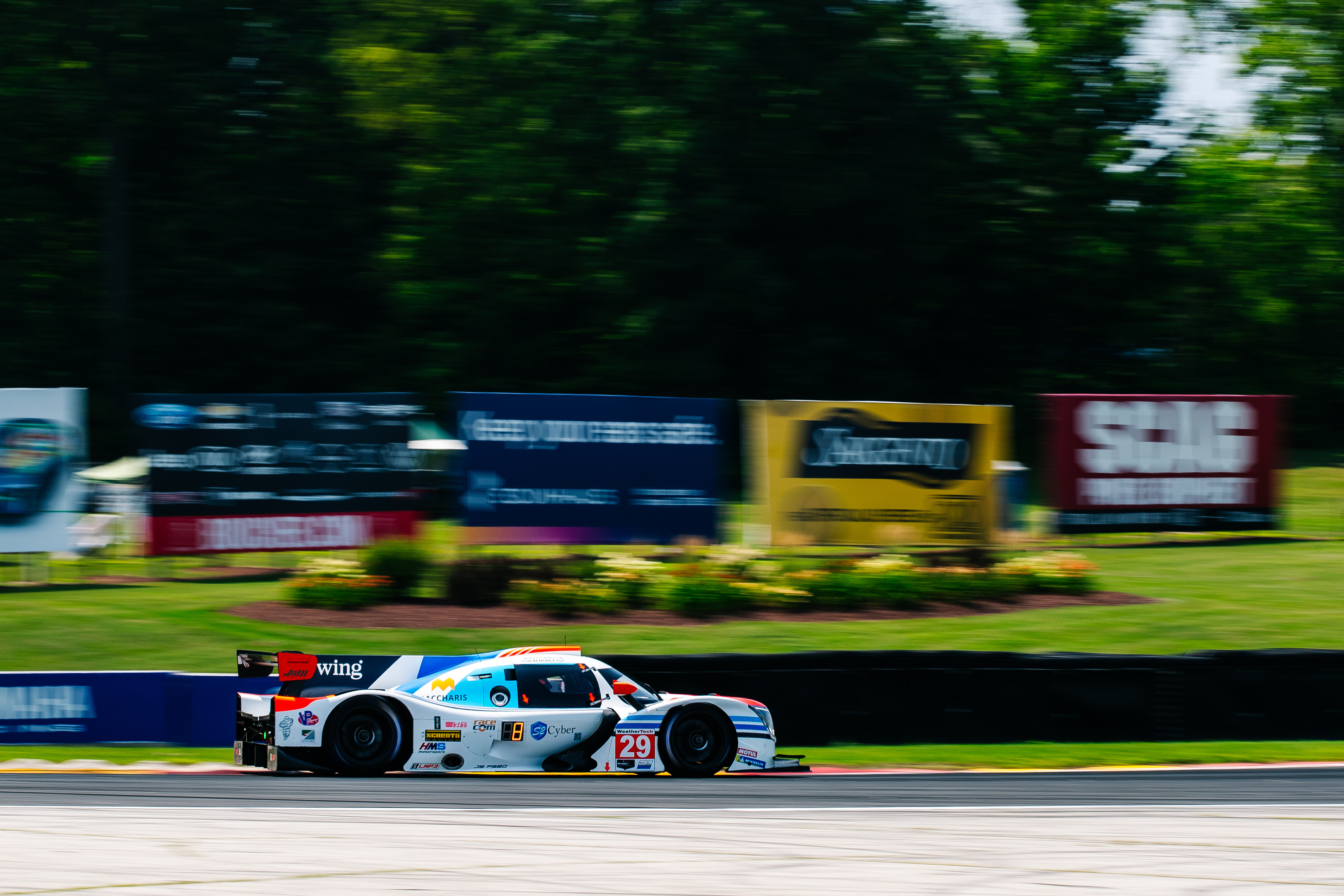 Oliveira will be making his second IMSA WeatherTech start as well, but he will be making his first laps around the 2.439 mile course on Friday during the first practice session. Oliveira has previously competed in European Le Mans and Asian Le Mans in the LMP3 category. The 18 year old from Portugal made his IMSA WeatherTech debut earlier this season at the Rolex 24 Hours At Daytona in an LMP3.  Most recently Oliveira competed at two World Endurance Championship events at Monza and Portimão in a Porsche 911.
"Being in the IMSA paddock is amazing, it's the ultimate experience as a racing driver," said Oliveira. "The fans, the environment and the racing culture of people who live in America are just different. After I competed at Daytona, one of my main focuses was getting back to IMSA as soon as possible, and being able to do it with Jr III is really special for me. I have never raced in Indy, but everyone knows how mythic this track is, it hosts one of the biggest races in the world and driving around there must be pure magic. It is one of my favorite tracks to drive on the simulator and I can't wait to get there in real life."
The Battle On The Bricks will take the green flag on Sunday September 17th with live coverage on NBC starting at 1:00pm ET.