Fast race pace does not translate to a result for the Florida-based team
INDIANAPOLIS, Ind. (19 September 2023) – Sean Creech Motorsport (SCM) battled hard through the TireRack.com Battle on the Bricks at the legendary Indianapolis Motor Speedway this weekend, but multiple incidents meant that the result did not match the effort.
Drivers Lance Willsey and João Barbosa saw more than their share of action involving the No. 33 SCM Focal One Ligier JS P320, pacing within four-tenths of a second of the fastest race time but having to overcome multiple on-track incidents, including an early incident with a GT car that put the team two laps down. In the end, the team finished in sixth position – a solid finish, but one that does not tell the complete story.
Through two practice sessions – Friday afternoon and Saturday morning – the team fought traction issues on Indy's tricky and slippery 14-turn, 2.439-mile road course. The team poured over data and worked hard on setup adjustments, making for a much better-balanced car as Willsey took the helm for the 15-minute qualifying session.
Unfortunately, a car that went off into the tires in turn six reduced the session time, making it impossible to get a significant run or a solid read on the new setup – and placing the car P9 on Sunday's starting grid.
Willsey took the green flag and headed for turn one with caution – and successfully navigated through a two-car incident that brought out a full course yellow. Returning to green, Willsey put his head down and focused on laying down solid, consistent laps.
30 minutes into the race, the GTD leader tried to stick a nose inside Willsey in turn 10 but instead, slid into the 33 and sent it into a spin. The GT car received a penalty for incident responsibility but the 33 was now two laps down. Willsey continued to fight, and with 1:45 remaining, he peeled off into pit lane for four Michelin tires, fuel and a change to Barbosa. A full course caution flew shortly after Barbosa took the helm, and he was able to get a lap back.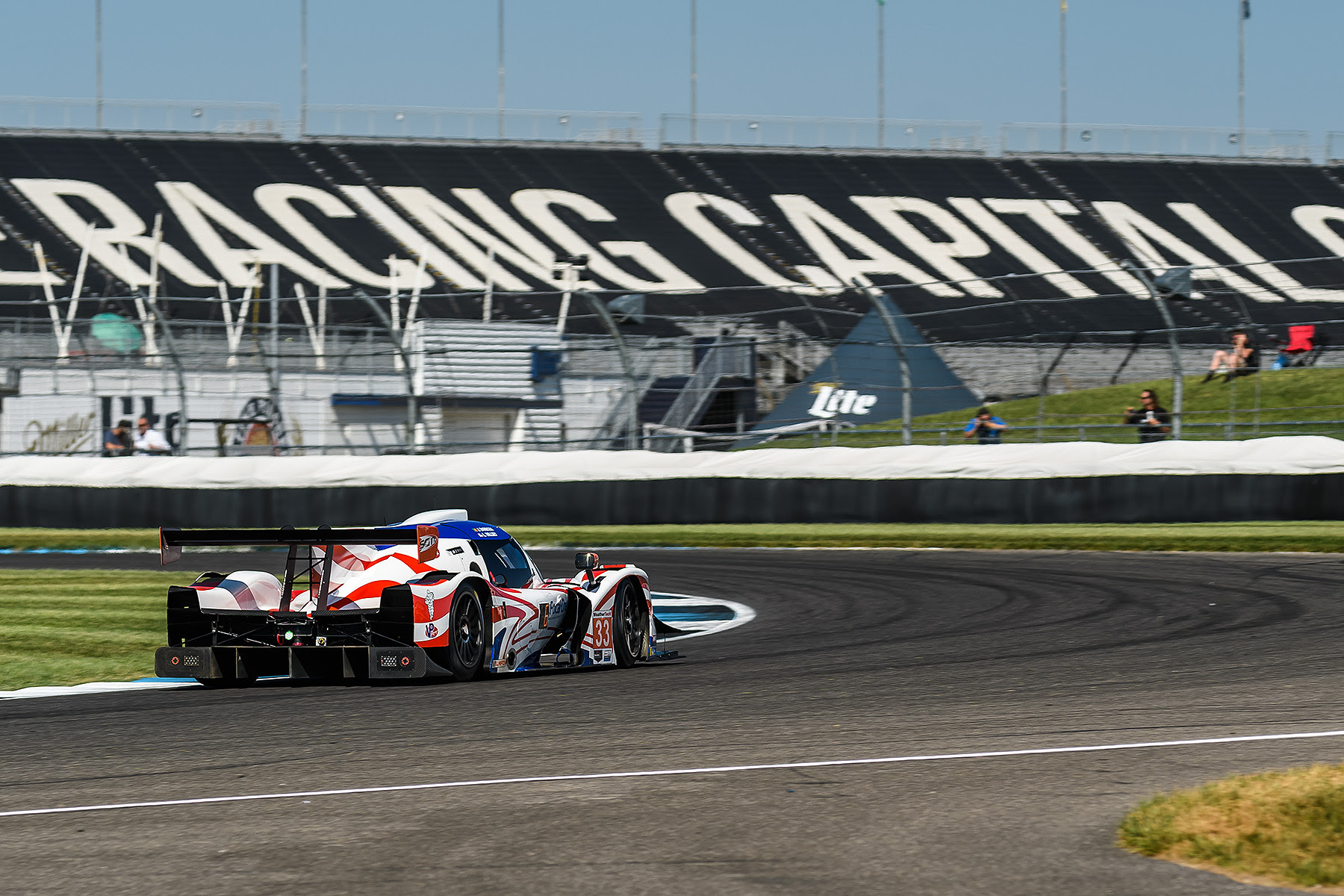 But only a few laps into his stint, Barbosa was hit from behind by an LMP2 car just hard enough to damage the "cheese wedge" (a rear aero piece), changing the alignment of the rear wheel just enough to adversely affect the car's performance. With Barbosa fighting the subsequent understeer, the team adjusted tire pressures to match ahead of the final pit stop and with 50 minutes remaining Barbosa left pit lane in P7.
Taking the outside into turn one late in the race, Barbosa was hit again by a car attempting to slide by on the inside, but instead sliding outside and into Barbosa. Regaining his composure, Barbosa fought hard to the end, bringing the car home in sixth position.
"We started the weekend on the back foot but the team worked very hard to get us back to a competitive car," said Barbosa. "And in the end, that's all that matters. Good progress, it's a shame we weren't able to translate that to a better finish, but that's how racing goes."
"This team never gives up – they did a great job all weekend," said team principal Sean Creech. "We came in with a good setup from a test here last month, but the track was completely different right from the first practice session. We had to go back and get going again – we got close in morning warm up Sunday, and closer in the race, but the result doesn't show it. If we could have gotten that lap back, it might have been different. So we'll go back, get ready for Petit Le Mans, and get after it again."
SCM thanks partner Focal One for its continued support.
Next up for SCM will be the Motul Petit Le Mans at Michelin Raceway Road Atlanta, October 12 – 14.