MONTEREY, Calif. (14 May 2023) – Despite a strong qualifying effort and great early race pace that saw the team once again out front, tire degradation at the WeatherTech Raceway Laguna Seca surface took its toll on Meyer Shank Racing (MSR) with Curb-Agajanian which saw the team finish sixth on Sunday in the Motul Course de Monterey.
Colin Braun took No. 60 MSR ARX-06 co-driven by Tom Blomqvist from the third starting position to the lead with an electrifying move at the start of the two-hour, 40-minute race, diving to the inside heading into Turn 1 to pass both front-row cars.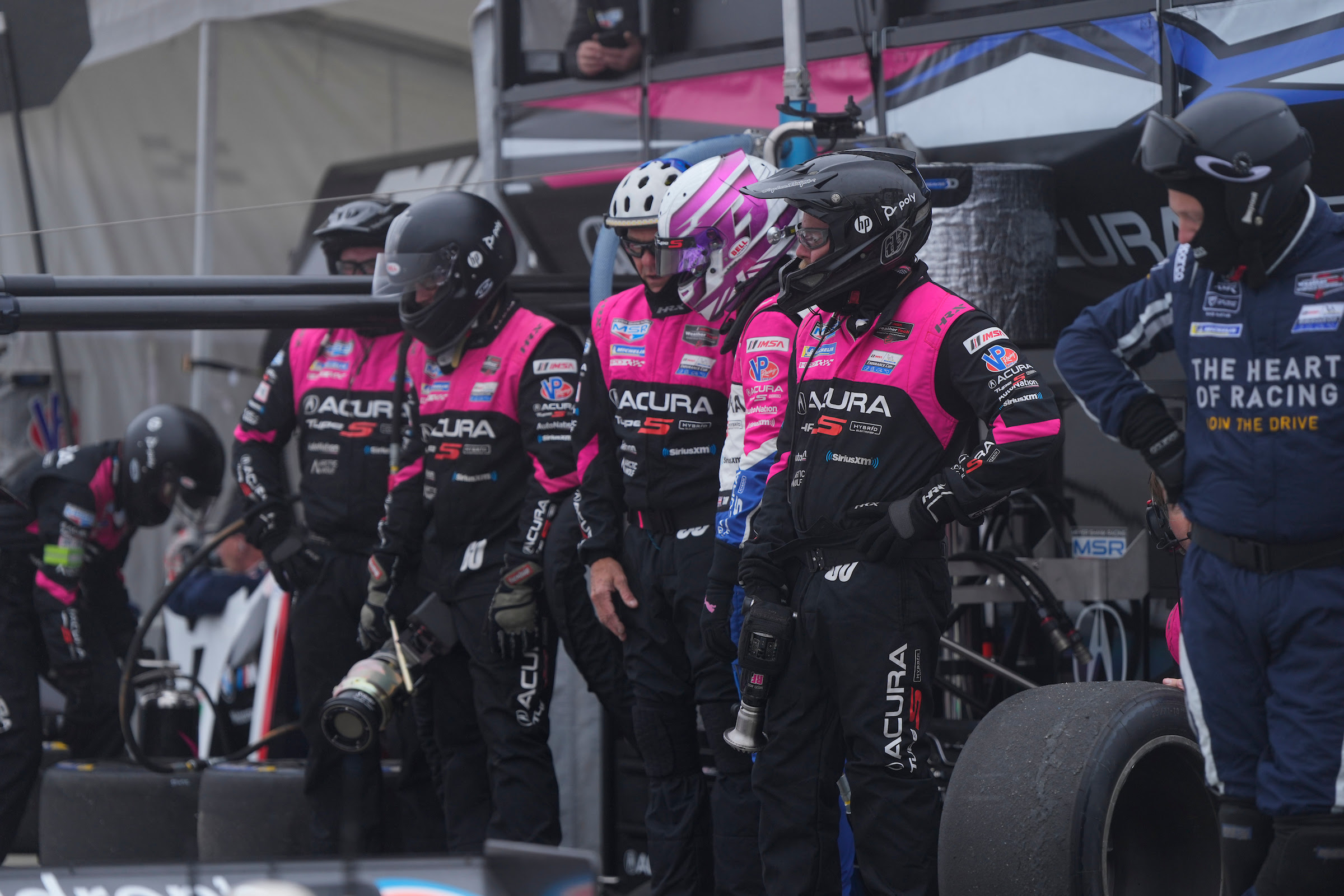 Braun quickly built up a four-second lead, but then pitted during an early caution 18-minutes into the event. The team opted to put on four new tires, but the pit stop was not seamless, dropping the Texan to fifth in the running order.
Braun was running fourth when he pitted under caution with one-hour, 50-minutes remaining. This time, the team elected for a quick gas-and-go, returning the Acura to the race lead. Braun was running in podium contention for several laps, before tire wear took its toll on the notoriously abrasive surface. MSR was down to eighth in the GTP running order when Braun pitted, turning the car over to Blomqvist with an hour left in the event.
The race went to yellow shortly after Blomqvist took over, with the Acura still running eighth when action resumed with 40-minutes on the clock. Blomqvist fought in heavy multi-class traffic all the way to the finish, taking sixth at the checkered.
IMSA competitors get a six-week break until the next race on the schedule, the Sahlen's Six Hours of Watkins Glen on Sunday, June 26.
MSR Driver Quotes:
Colin Braun:
"It was a great start. I timed it well, got into second and hoped everyone else would lock up their tires, which they did and it worked out. I was really happy with that. There's so many complex strategies going on that it's hard to know exactly what's going on from the driver's seat. Our game plan was to have the strongest tires we could at the end, so I think we took a hit in the middle. It didn't pan out for us with how the yellows fell. We had good speed and the guys did great on pit lane. It just didn't play out how we needed it to, and we got what we got."
Tom Blomqvist:
"The race started off well. Colin had a fantastic start and it was looking pretty good. The way the yellows fell and our first stop wasn't the best, so we were at the back. Track position around here is key and it's so hard to make your way forward. We tried something on another stop that I think ultimately ended up hurting us more than not. We basically fell off the cliff on the tire deg. We didn't capitalize perfectly today. We'll have to look and see what the root cause was. It's a shame because it looked like we were going to have a great race."