Second-straight home state race for the Florida team, looking to go one better from podium result at Daytona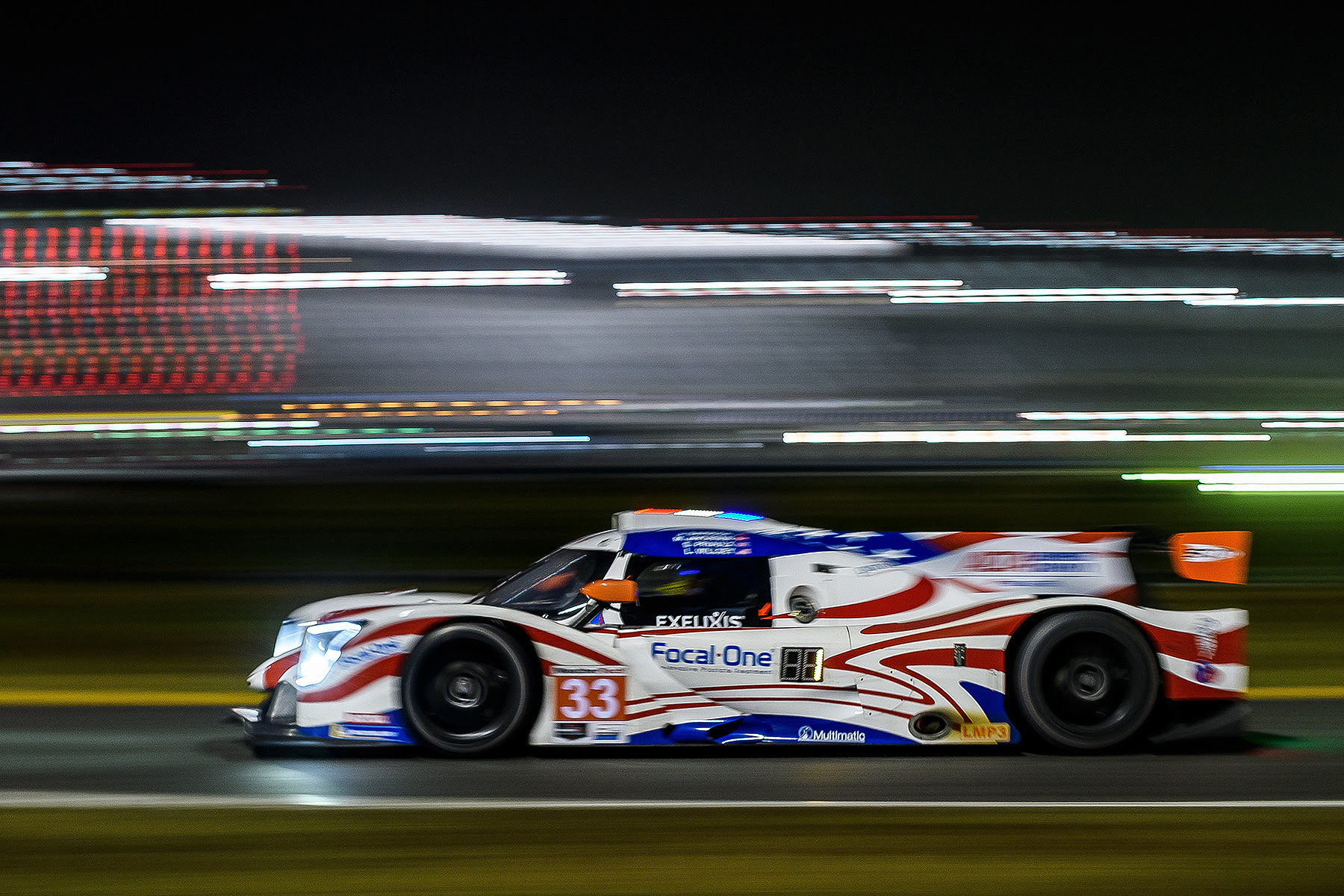 JUPITER, Fla. (15 March 2022) – Aaron Burr famously sings about "the art of the compromise" in the musical Hamilton– and according to LMP3 team owner Sean Creech, that premise is key to surviving the Mobil 1 Twelve Hours of Sebring at legendary Sebring International Raceway.
Sean Creech Motorsport (SCM) joins the rest of the WeatherTech SportsCar Championship field for the 70th running of the endurance classic this Saturday (10:00 a.m. Eastern, USA Network and Peacock TV), with drivers João Barbosa, Lance Willsey and Malthe Jakobsen ready to put the No. 33 SCM Exelixis Ligier JS P320 back on the podium. The team will race with support from partners including Alta Equipment Company, Focal One and Exelixis.
Creech looks forward to the week at a racetrack he knows extremely well – born and raised in Florida, Creech figures he's worked for at least 60 Rolex 24 and Sebring 12-hour races in his career.
The team scored its second straight second-place in the Rolex 24 at Daytona back in January. But as Creech notes, the series would be hard-pressed to start the season with two more dissimilar racetracks. Sebring's 3.71-mile, 17-turn layout boasts a combination asphalt and concrete surface, with much of the concrete area leftover from the track's days as a World War II training base.
"Sebring is such a different animal," said Creech. "With the bumps and the surface, it's an absolute compromise. It's really like doing another 24-hour race, it's so hard on the car. If the setup is too harsh, you're going to break stuff but if it's too soft, it's not fast. So balance is key: you have to find a car that is fast and drivable and can last for 12 hours. It's about compromising from that place that you'd like to run the car at, to where you have to run it for it to survive. For example, João liked a particular setup at the test, but as he said, "I might like it, but I can't race it here for 12 hours."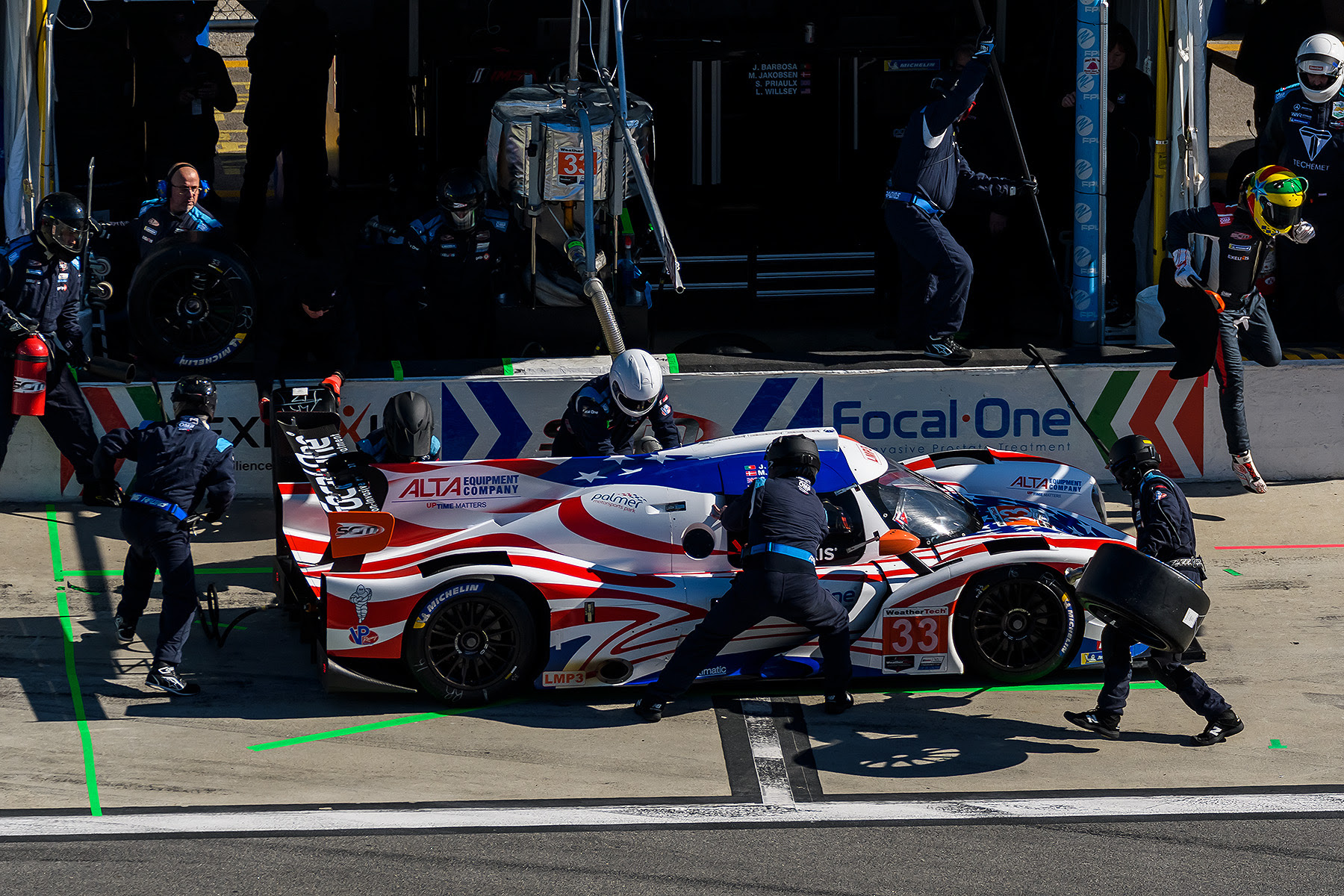 The team tested at Sebring three weeks ago and generated a ton of new data with an eye on finding that right balance for this Saturday. With time at a premium on most race weekends, finding out what doesn't work can be as important as finding out what does.
"We started with our last setup at Sebring, which was pretty good," said Creech. "We spent most of the first day trying all kinds of combinations of shocks and springs, wing angles and ride heights. That added significantly to our database – not just at Sebring, but at Watkins Glen, Mid-Ohio, most of our other tracks. But most important, we know where we want to go back to as a baseline this week."
Two-time Sebring winner Barbosa agrees that it's a fine line between setting up a car that is good over the bumps and good everywhere else. And Barbosa knows of what he speaks – the Portuguese driver has earned a podium finish in half his Sebring starts (seven of 14 races).
"It's definitely a compromise between speed and reliability," said Barbosa. "One, 13 and 17 are the key corners for overall lap time, and for consistency and reliability. It's a long race and a difficult race, not just for the drivers but for the car as well. It's not far from the truth when you hear people say that 12 hours at Sebring is like 24 hours anywhere else. It's such an iconic track, I can't imagine it anywhere else, but that's what makes it special. If you re-paved it, it would lose so much of its appeal, the challenge of it. We worked on so many different things at the test last month so hopefully that pays off this weekend."
The 70th annual Mobil 1 Twelve Hours of Sebring Presented by Advance Auto Parts takes the green flag Saturday at 10:10 a.m. Eastern. The race will be broadcast live in the U.S., in its entirety on Peacock TV with the final six+ hours on USA Network. International viewers can watch via IMSA.tv, with IMSA Radio also available at IMSA.com.
About SCM
Team leader Sean Creech has competed in a multitude of sports car series from 1990 until the present day, includingGroup C, IMSA GTP, WTSCC, Grand-Am, SRO World Challenge, and IMSA. SCM moved to the WeatherTech Series in 2021 with João Barbosa and Lance Willsey.
http://seancreechmotorsport.com/
About Alta Equipment
An industry-leading material handling and construction equipment company, Alta Equipment is an innovator of solutions, delivering diverse products and unrivaled support centered on building lasting customer relationships. Alta Equipment began in 1984 with a single location in Detroit and has grown to 57 locations throughout the Midwest, Northeast, and Florida.
https://www.altaequipment.com/
About Focal One
One in eight men will be diagnosed with prostate cancer during their lifetime in the United States. The Focal One® HIFU Prostate treatment offers patients a non-invasive outpatient procedure to target prostate tissue while avoiding the common side effects such as loss of urinary continence and sexual function. The Focal One treatment uses high performance, high intensity focused ultrasound (HIFU) to precisely target and ablate the prostate, allowing patients to quickly return to normal activities.
http://www.focalone.com/